What is QuickBooks?
The top QuickBooks alternatives contain all of the necessary bookkeeping tools for small businesses, but they're usually easier to use and less expensive. There are many software programs to examine, including several free QuickBooks alternatives, whether you've gotten unsatisfied with your current QuickBooks subscription or looking for accounting software for your new business. QuickBooks is software for small and medium-sized businesses. It helps the user to handle all of their money, bills, and reports all at the same time. It facilitates access to customer and employee data. It includes a 30-day free trial as well as free customer service.
As a business owner, you want to be able to manage and track your finances, customize reports/templates, and send invoices to your customers. Thanks to intuiting, who created an application that allows you to do all of these things while growing your business quickly and easily. The application is known as QuickBooks.
Why do we require a QuickBooks substitute?
QuickBooks is the most popular business app with millions of users. It has been the go-to accounting program for small and medium-sized businesses for decades, but that doesn't mean it's right for everyone. QuickBooks has a variety of versions and integrations that allow it to adapt to practically any situation, but what if you want a simple solution that you can use right away? What if QuickBooks' standard package is still too expensive? What if you prefer working with smaller businesses? Only eight solutions make the Top 20 accounting software lists for most popular, most affordable, and most user-friendly, while eleven more accounting tools have a better average ranking.
List of 12 Best Quickbooks alternatives:
We've put up a list of the top 12 best QuickBooks alternatives, so choosing your favorite is all you have to do now.
1. FreshBooks: Best for self-employed people

What began as invoicing software has grown into a powerhouse for independent contractors. FreshBooks allows you to invoice and collect money from clients, track expenses, generate reports, and keep track of sales tax. It also integrates with a number of third-party applications to allow you to create a fully tailored solution for your company.
Don't be concerned if you get stuck with the software and have to sift through pages of online FAQs to fix the problem on your own. FreshBooks has exceptional customer service representatives who swiftly answer your questions, often within 90 minutes for emails and three rings for phone calls.
FreshBooks is available for $15 per month, while most small businesses will require the $25/month plan. There is also a $50/month Premium option, but it will most certainly need a more robust solution by the time a company reaches this point.
2. Zoho Books – affordable software
Zoho Books is full-featured accounting software with advanced features and powerful invoicing costs half as much as QuickBooks. Despite its modest cost, the application provides access to some of the most coveted features found in more expensive programs.
We found Zoho Books intuitive and straightforward to use in our review. Fixed asset management, project management, and time tracking are basic accounting capabilities. It also has strong security features to keep your data safe.
Zoho is not only more user-friendly than QuickBooks, but it also has more advanced features and better mobile apps for a lower cost.
3. Wave:
Wave stands apart from nearly every other QuickBooks competitor on the market by providing a completely free basic accounting solution. This is not a free trial—the free trial offer from QuickBooks is only for 30 days—but you may use Wave for free for as long as you like. There are fees associated with accepting payments and running payroll. Still, Wave allows you to send unlimited recurring invoices, generate financial statements and reports, scan receipts, manage all income and expenses, etc.
If you're on a tight budget but don't want to sacrifice quality, Wave is one of our best free accounting software, especially if you need multiple users. Our case study found that Wave's biggest strengths are income and sales tax management, reporting, and general bookkeeping features, including the ability to set up your company easily, add additional users, and modify the chart of accounts. Wave is a good choice if you need a simple program for basic accounting duties, such as invoicing and income and expense tracking.
4. Sage: Most versatile QuickBooks alternative

Sage is a complete accounting program with desktop and online options. Sage Accounting, the company's cloud-based accounting software, provides two plan tiers: $10/month for self-employed people and micro-businesses and $25/month for small enterprises. The latter allows for unrestricted collaboration, quotations and estimates, cash flow forecasting, and purchase invoice management. HR tools, POS integrations, eCommerce functionality, and sales & marketing capabilities are also offered.
Like Intuit (the manufacturer of QuickBooks), Sage offers a range of tools to help you grow your business, including an accountant partner program and its series of conferences.
5. Quicken:

Quicken allows you to manage and track tenants, which QuickBooks Online does not. Compared to QuickBooks, a full-fledged bookkeeping program, those who own rental properties could be better off using Quicken. Unlike double-entry bookkeeping software, Quicken keeps things simple by focusing just on your income and expenses rather than assets and obligations. Quicken may also be used to keep track of your money, including your retirement accounts, which adds value beyond just tracking rental revenue. You'll need the Home & Business edition to manage your rental property, which costs $103.99 per year.
6. Patriot:

Patriot Accounting is an Ohio-based accounting software company that has been in operation for over three decades. They cater to small businesses and provide payroll services as well as software. Patriot's payroll feature has two options: a basic self-service option ($10/month + $4 per employee/contractor) that allows businesses to run their payroll using Patriot's payroll software but handle their taxes, or a full-service option ($30/month + $4 per employee/contractor) that has Patriot handle all payroll tax duties. Both services include payroll setup and maintenance and integration with Patriot or QuickBooks accounting software.
7. FreeAgent:

FreeAgent is a freelancer and small business accounting program. A user can grow invoices, regulate expenses, and sell taxes simultaneously with the help of FreeAgent. The receipt can be photographed and uploaded to FreeAgent. With Bank Feeds, people can link their bank accounts and have transactions automatically sent to their accounts every day.FreeAgent is designed especially for small businesses and freelancers. The software is primarily designed for UK-based businesses, but it also offers a basic package for international businesses.
8. Indy: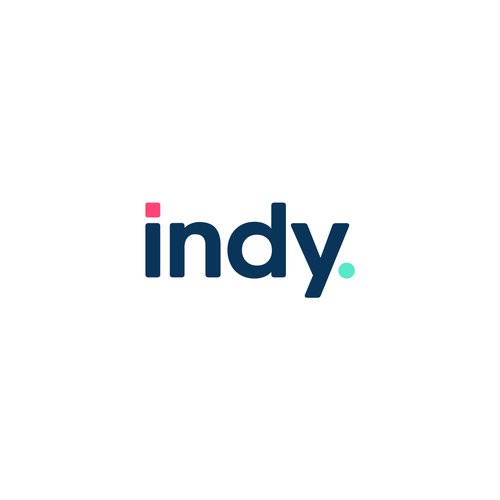 For freelancers or independent contractors, Indy is a fantastic solution. An integrated Invoices Tool is part of its toolkit. This allows you to create and send invoices quickly. Connect to the full package to start contracts, measure your time, use different hourly rates, and accept payments via the most popular means.
9. Xero: Best overall QuickBooks alternative:

Small business owners like how easy Xero is to use and how it eliminates accounting jargon. There are no debits or credits here; plain language makes it easy to figure out what to do with your transactions. Key accounting capabilities, including bank feeds, easy bank reconciliation, and basic inventory tracking and reporting, are also included.
Xero offers three pricing options, each of which allows for unlimited users. If you're a very tiny firm, the $12/month Early plan might be right for you; but keep in mind that you can only enter five bills and 20 invoices. On the other hand, most small firms quickly outgrow this bundle and upgrade to the $34/month Growing plan. The Established plan costs $65 a month for more complicated firms that deal in multiple currencies and must claim expenses and track projects.
10. Sage 50cloud:

Sage 50cloud is an excellent accounting program for managing the books of various businesses. Separate subscriptions are required for each firm with QuickBooks Online, which may be quite costly. Sage 50cloud can not only account for numerous businesses, but it can also merge them into a single organization and provide consolidated financial statements. You can test Sage 50cloud by going to its website and clicking "Take a test drive," which will give you access to a hosted version of the software with example data.
11. Bonsai: Best for freelancers

Bonsai is the next QuickBooks alternative on our list, an all-in-one software suite for freelancers that includes some handy accounting capabilities. You may keep track of your billable expenses in Bonsai by establishing an expense, allocating it to a project, and attaching it to an invoice. You can also import your spending by connecting your bank account. Bonsai also creates expense reports and analytics, allowing you to track your business spending over time.
Bonsai also lets you set up regular payments and accept payments via credit card, ACH transfer, PayPal, and bitcoin. A freelance tax calculator, reporting functions, time monitoring, and the ability to generate unique client proposals and contracts are among the other features.
12. Sage 100 Contractor:

Sage 100 Contractor is a sophisticated accounting system created specifically for contractors to perform bookkeeping and real-time job profitability monitoring. Even if you can't personally oversee every job, the application will provide you with the information you need to manage your firm. It's more expensive than QuickBooks Online and works best with a professional bookkeeper. To try to drive Sage 100 Contractor, go to the Sage website.
Conclusion:
You learned about the top 12 free and paid Quickbooks Alternatives in this article. Any Accounting Software provides an elegant solution to automate Accounting for small businesses and help them grow. The ease of use and customization of the standard reports can be quite useful as it helps get an overview of the company's progress. You can integrate many such platforms using Hevo Data.